As 18 countries across the globe gear up for Invictus Games Sydney 2018, each took the time out to celebrate Fly the (Invictus Games) Flag Day on August 17 and flew oversized Invictus Games flags at iconic, national sites.
Team Canada flew their flag in our Nation's Capital at Parliament Hill during the Changing of the Guard.
Made up of 40 ill, injured, and wounded soldiers, Team Canada will join 550 other servicemen and women in Sydney, Australia, during the week of October 20 to 27 to compete in 11 various sports. Eighteen are currently serving Canadian Armed Forces (CAF) members and 22 veterans, who acquired an illness or a physical or mental health injury while serving Canada.
Prince Harry was inspired to create the Invictus Games after attending the US Warrior Games in 2013. He would go on to host the first Invictus Games the following year in London, England. Invictus means 'unconquered' and emulates the fighting spirit of the wounded, ill, and injured servicemen and women. Not to mention the incredible will they have in the face of adversity.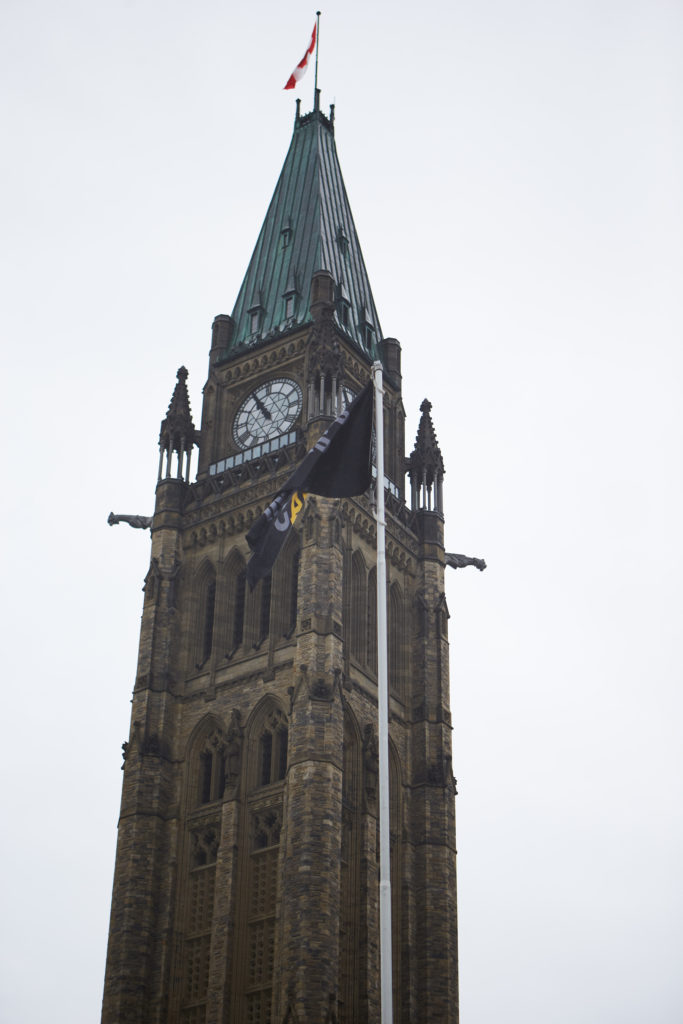 The flag represents the unconquerable spirit of competitors and their families. Fly the (Invictus Games) Flag Day shines a spotlight on the unconquerable spirits of competitors and raises awareness and support for the recovery and health of our military personnel, veterans, and their families.
Each competitor will be joined by two of their family members or friends in Australia. This allows for a unique opportunity for family and friends to continue their support while their athlete competes.
Team Canada participation in the Invictus Games was made possible through the CAF's Soldier On program, in partnership with Veterans Affairs Canada (VAC), the Province of Ontario, and the Invictus Games Toronto 2017 organizing committee.
Soldier On has supported more than 5,000 members of the Canadian Forces since it began in 2007. To this day, Soldier On remains committed to assisting Veterans and those currently serving with permanent mental health or physical injury while they adjust to their new normal, face their challenges, and Soldier On in life.
Through the generosity of Canadians, Soldier On has dispersed more than $6 million across the country to aid and support Veterans on their road to recovery.